I am reading the New York Times bestseller
Bonhoeffer:Pastor, Martyr, Prophet, Spy--A Righteous Gentile vs. the Third Reich
by Eric
Metaxas. I can hardly put it down! Dietrich Bonhoeffer is a very exciting figure to many people in light of how he lived and died for his convictions in attempts to dismantle the Third Reich from the inside. He was a great man of faith in Jesus Christ and determined to live radically in the will of God--even to the point of death.
Metaxas explores how the 'church of Luther' had shockingly weakened so much that it had capitulated to Hitler by the 1930s. How did it get to such a state? The true gospel (summed up by Bonhoeffer as 'costly grace') had gradually been perverted and replaced by 'cheap grace'. This is that there is a kind, jolly God who just loves and forgives everyone, so it doesn't matter how one lives. Legalism also grew and meant that God loved you because you were disciplined and pulled yourself together, living a good life.
While just a boy of thirteen, Dietrich's brother Walter was killed fighting for Germany in WWI. It devastated the whole family, but it served to mold Dietrich into the man he would become. His mother was a capable woman deeply in love with her husband, her family, and her Savior. She frequently lead singing in their home. That last evening of the year, 1918-19, they sang Paul Gerhardt's New Year's Eve hymn "Now let us go singing and praying, and stand before our Lord, Who has given our life strength until now." His family and his times readied him to stand up to incredible evil with a passion for Truth and a commitment for justice on behalf of those who were targeted by this evil, the Jews.
NetHymnal is a great site to obtain the history of thousands of hymns, ancient and recent, including
Now Let Us Come Before Him
which the Bonhoeffers sang that night... The link is
http://nethymnal.org/htm/l/nlucbhim.htm
You can immediately hear the melody and see the lyrics. It was put into English in 1867, but the Bonhoeffers would have sung it in the old German text of Gerhardt.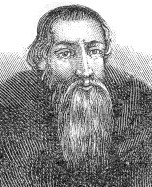 Paul Gerhardt--1653

Lyrics:
Now let us come before Him,
With song and prayer adore Him,
Who to our life hath given
All needed strength from Heaven.
The stream of years is flowing,
And we are onward going,
From old to new surviving
And by His mercy thriving.
In woe we often languish
And pass through times of anguish
Of wars and trepidation
Alarming every nation.
As mothers watch are keeping
O'er children who are sleeping,
Their fear and grief assuaging
When angry storms are waging.
So God His own is shielding
And help to them is yielding.
When need and woe distress them,
His loving arms caress them.
O Thou Who dost not slumber,
Remove what would encumber
Our work, which prospers never
Unless Thou bless it ever.
O God of mercy, hear us;
Our Father, be Thou near us;
Mid crosses and in sadness
Be Thou our
Fount
of gladness.
Supporting Scriptures:
This video of
Come Thou

Fount

Of Every Blessing
contains the entire 91st Psalm in text. (music only in a fantastic arrangement by Paul Cardall, pianist)

"Behold, he who keeps Israel will neither
slumber
nor sleep." Psalm 121:4
------------
"Who shall separate us from the love of Christ? Shall trouble or hardship or persecution or famine or nakedness or danger or sword? As it is written:
"For your sake
we face death all day long
; we are considered as sheep to be slaughtered."
No, in all these things we are more than conquerors through him who loved us. For I am convinced that neither death nor life, neither angels nor demons,
neither the present nor the future, nor any powers, neither height nor depth, nor anything else in all creation, will be able to separate us from the love of God that is in Christ Jesus our Lord." Romans 8: 33-39
------------
"The LORD your God will make you abundantly
prosperous in all the work of your hand
, in the fruit of your womb and in the fruit of your cattle and in the fruit of your ground. For the LORD will again take delight in prospering you, as he took delight in your fathers." Deuteronomy 30:9
------------
"All these people were still living by faith when they died. They did not receive the things promised; they only saw them and welcomed them from a distance. And they admitted that
they were aliens and strangers on
earth
." Hebrews 11:13